Flying Display Photo Gallery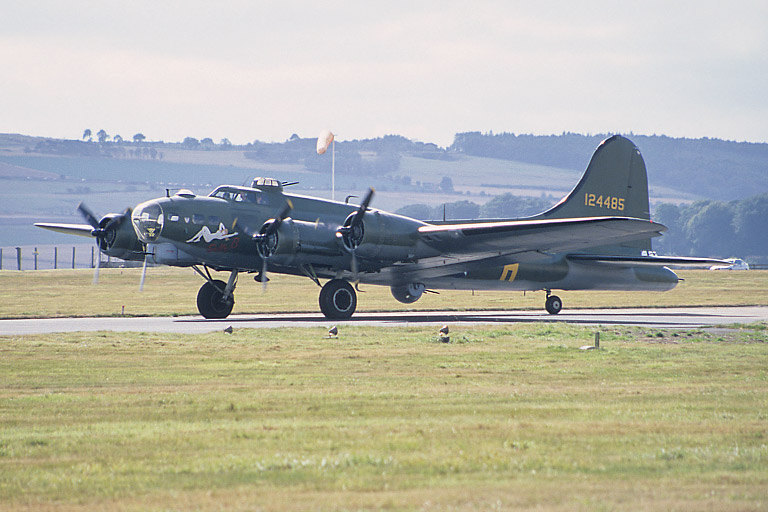 Boeing B-17G Flying Fortress G-BEDF "Sally B"
B17 Preservation Ltd
The Flying Fortress was perhaps the most famous American heavy bomber of the Second World War. Many thousands were used in the USAAF's daylight campaign against Germany.
The Fortress was originally conceived in the mid-1930s as a long-range anti-shipping bomber to protect America from hostile fleets. It eventually fulfilled this less well-known role with RAF Coastal Command in the Battle of the Atlantic.
A total of 12731 Fortresses were produced between 1935 and 1945. The Fortress served with distinction in the European, Atlantic, Middle-East and Pacific theatres, but it is probably best remembered for its contribution to the air war against Germany.